First time negotiating your salary?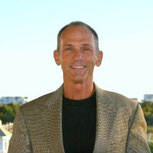 Tom Wolfe is an author, columnist, career coach, veteran, and an expert in the field of military-to-civilian career transition. During his career he assisted thousands of service members in their searches for employment, placing more than 3000 in their new jobs. Prior to civilian life, he graduated from the U. S. Naval Academy and served as a surface warfare officer. He teaches transition courses, gives seminars on career and job change, writes about the career transition process, and continues to counsel current and former military personnel. In this interview, I get to ask him directly what veterans should be doing when it comes to salary negotiation.

Want to learn how to negotiate your salary effectively? Click below.
---
Insights From The Interview
How to use Twitter to network and connect with thought leaders.
Salaries are based on how valuable you are to your employer and, subsequently, the value that you add.
Your last paycheck from the military has little to no relationship to your future paycheck in the civilian sector.
Common mistakes and misunderstandings made by veterans concerning their salary.
In a new career, consider the amount of training and time before you can start contributing to the company.
In jobs where you are providing goods and services, you are looking to add value by being more efficient, saving money, or increasing earnings. 
Adding value to your job performance takes time.
When negotiating your salary you must give clear reasons why you deserve it.
Timing is key in negotiation.Generally, let the employer bring up the topic of salary after you know you have the job.
Keep track of all your contributions so that you can justify that you are providing greater value to your company.
---
Resources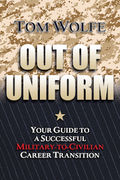 ---