How did the military prepare this Marine to a hedge fund and then founding his own startup?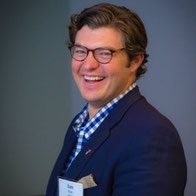 Sam Meek left the Marine Corps as a Sergeant and went on to become the VP of marketing for a billion dollar hedge fund. He is now the founder and CEO of Sandboxx, a mobile app company that is disrupting snail mail. In this interview we talk about his career path, lessons learned, and how you can maximize your military skills.
---
Insights From The Interview
Why you should treat every networking opportunity as a potential job interview. 
How connections can trump credentials for snagging a job.
How Sam figured out the right problem around which to start a business.
Sam's method for connecting with top influencers can help you network better.
Start building a relationship with everybody you talk to.
The importance of a relationship management system and how to make one to track your contacts.
What to do in an interview, even when you're completely unprepared.
People hire people that they want to work with -- make people feel loved.
Figure out your "go to" military stories. The ones you can use to connect with people, even if they don't have a military background.
What to do when your job description is broad. How to carve out your role.
How making little tweaks can make a big impact at your job.
How to find the right team to build and execute on a business idea.
Resources
Check out

Sandboxx.us

and start sending mail through your phone.

Sam mentioned Pipedrive as a CRM that tripled his productivity.
Here's a simple relationship management spreadsheet you can use to track contacts.
CRM-template.xlsx
Microsoft Excel Table
64.7 KB
---