What does this #1 employer do better than any other company when it comes to hiring and retaining veterans in their workforce?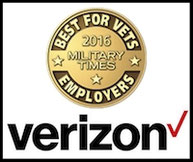 In this interview I get to talk with two leading figures on hiring veterans. Evan Guzman is a veteran advocate with two decades of experience in strategic talent acquisition and human resources who has dedicated his career to support veterans, transitioning service members, reservists, and military spouses across the country in finding meaningful careers. Brian Niswander is an Air Force veteran, a reservist, and the founder of Military-Transition.org which provides timely, unbiased, and interactive information or "Transition Intelligence" to help service members successfully navigate the transition process. 
---
Evan Guzman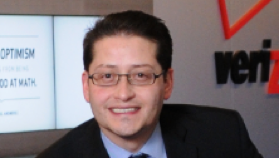 Currently working as a Head of Military Programs and Veteran Affairs for Verizon, Evan's responsibilities include creation, development and oversight of Verizon's global military strategic recruitment and national engagement across the enterprise. Evan's passion and drive in supporting and employing Veterans across the nation has lead Verizon in receiving multiple award recognition such as: Ranked #1 on Best For Vets list for two consecutive years by Military Times Edge Magazine. Top 100 Military Friendly Employers list by - GI Jobs Magazine. Top Military Spouse Friendly list by Military Spouse Magazine.
Brian Niswander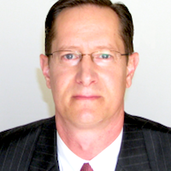 For the past decade, Brian has worked with service members, in both the public and private sector, on their transition and integration within the civilian workforce. He served as an intelligence officer for over 23 years in both active and reserve assignments. His work has been published and talked about in Military.com, Task & Purpose, Work of Honor, and others. 
---
Resources
To learn more about Verizon's veteran hiring initiatives, try out their skills matcher, or start a discussion with one of their recruiters, go to their military jobs site.
Go to Military-Transition.org to check out the data about transitioning and contribute by answering the survey.
---
Insights From The Interview
Why veterans are an important pool of talent for Verizon.
How hiring veterans is good for business.
The 5 key things veterans say are important to a successful transition.
How long before you transition to start planning and preparing.
Why getting your foot in the door of a great company can be the right career move to eventually get roles outside of your skill set and experiences.
The mistakes many veterans make with their career expectations.
How to turn your accomplishments into perfect resume bullet points.
Key things to speak to that impress employers — how are you a "builder" and force multiplier?
The importance of behavioral based interview questions and how you can answer them in your favor.
What questions to ask to impress employers.
What Verizon does to hire AND retain veterans through mentorship, service opportunities, and personal development.
---