How Larry Broughton Found His Calling And Is Helping Other Military Veterans Do The Same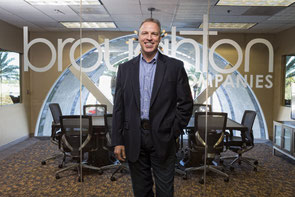 Larry is a CEO, Author, speaker, and former Army Green Beret. As the CEO of Broughton Hotels and Broughton Advisory, Larry has been awarded Ernst & Young's Entrepreneur of the Year award. He's been featured on CNBC, CNN and MSNBC and is a regular contributor to US Veterans magazine. In this episode, we chat about his lessons learned from his first job after the military and how he turned a job to support his education into his first business venture.
---
Resources
---
Insights From The Interview
How showing up like it matters led to his first promotion.
Why active disengagement is more prevalent than you think for most employees.
The importance of pursuing excellence even if you're "doing good."
Why collaboration is a better mentality to career success than competition.
The important difference in "never quitting" and knowing when "enough is enough."
Why you need to set your intentions EVERYDAY to avoid being a passive participant in your own life.
---