How Jeremy Paris found his calling after the military and went from government contracting to supporting veteran artists to launching his own podcast network.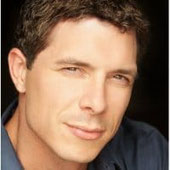 Jeremy Paris is a US Army veteran who started the Veteran Resource Podcast which introduces veterans to Veteran Service Organizations. He is also a systems engineer, a producer at the Veterans Artist Program, and he's about to launch another podcast network just for kids. He's done a lot of interesting things since leaving the military in 2000, and we talk about government contracting (including how he started his own government contracting business), creative careers for veterans, and what Jeremy is launching next in the podcast world.
---
Resources

---
Insights From The Interview
Things to consider when deciding to leave the military.
Certifications versus degrees.
The importance of thinking about where you want to be in your career ten years from now to determine your next steps.
What exactly is government contracting? How does it work if you start your own business that provides services to the government?
Using side projects to build your resume and experience and set yourself apart from others.
Why kids need their own podcast network and how Jeremy was inspired to build it.
Why it's important to plug in to a network of like-minded professionals to get advice for your career.
---