How do you make the decision to stay in or get out?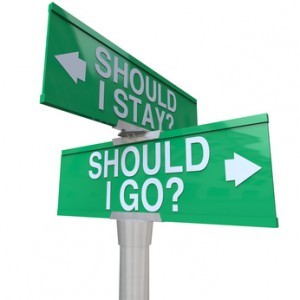 "What would you attempt to do if you knew you would not fail?"
-Robert Schuller
The decision to stay on active duty or to go to the private sector should never be made using quick judgment. There are so many critical aspects to each of these decisions that will have far reaching and greater impacts. Impulse decisions are made about a lot of things (cars, houses, jewelry, etc.), but when you are making life or career changing decisions you should take your time. This means you need to have the time to make those decisions. Don't wait until you are too close to the time where you must let the military know whether you are staying or going. It's never too early to begin planning for your future and you always have the ability to modify it along your journey. Here are a few points for you to consider:

What is your passion?
The first step to successful transition is discovering who you are. Yes, that's right – who you are. What is your passion? Take some time to think about who you are as a person and what motivates you to get out of bed each day. Your passion may be something that you did before you joined the military or it may be several items that you presently do that get your creativity flowing and excited about the day ahead. Several people turned their hobby into successful employment either by applying it to their workplace or by becoming an entrepreneur and starting their own company. If you aren't passionate about what you are doing or cannot find a way to channel your passion into what you do for a living, the odds are you won't find happiness in your work.
What are your short and long term career goals?
Many separating focus on money as a driving force for employment. Of course money is important, but at the end of the day most of us are wired to also need to find pleasure in what we are doing that makes the money. Focus on the what and on you.
Good planning cannot be stressed enough and is a key element to success. Unless you are an impulse buyer, you probably plan your vacation, the right time to make major purchases (automobile, house, boat, etc.) and other important decisions. Yet, too many make a decision to leave the military without first making short and long-term goals with a plan for success. Before building a plan, you must know what it is that you want to do in the private sector and what it will take in experience and education to compete and win employment. Research the job market to know how you stack up against the competition in that field. Identify the gaps in education or experience that you need in order to make your resume stand out when the human resources recruiter or hiring manager takes the 5-7 seconds to review it. Determine whether these gaps require additional time on active duty to improve your chances of a successful transition.
Do you know who your peers are in the private sector and how you stack up?
Measure yourself against those you think are your peers in the private sector and ensure you understand your peer level. Too often those separating think they have the same level of experience and education when they are comparing themselves to a specific group, only to discover they fall short in one area or more. By measuring it early enough, you'll know whether you need to stay in to obtain additional skills, experience, or education so that you can match with your peer group when applying for the same position. Think about the gaps you have in both skills and education and how that relates to your short and long-term goals.
What are the things you like and dislike about your military career field?
If you've been on active duty for a while, make a list of the things you've enjoyed and not enjoyed doing over your enlistment period. For example, you were in aviation electronics and enjoyed the ability to inspect electronic systems, troubleshoot electronic malfunctions, work with instrumentation, make all of the necessary repairs, and watching the results of your work. However, you didn't care as much for working specifically with electro-optics systems even though you were experienced in that area. You may have also disliked working in a support or administrative role that took you away from front-line management and the ability to put your hands on the equipment. By narrowing down your likes and dislikes, you can then channel your experience to fit with a specific field and type of work within the private sector. You may have enjoyed leading major projects or initiatives that crossed over an entire squadron and a broader range of skills sets. If so, then that experience may open up additional opportunities within the field of project management that includes a focus on avionics.
Create a Pros/Cons worksheet with weighted values
Within my book, Master the Transition, I describe a simple worksheet where you list pros and cons for remaining on active duty and then do the same for separating. By applying a weighted value to each, you are able to apply greater weight to decisions that are far more important. For instance, you do not like how frequently you are away from your family due to deployment or mission essential assignments. You might place a higher weight to that response than you would to your dislike of having to do a A.P.F.T. (Army Physical Fitness Test) test. The total of all weighted values should equal "100". In this case, you might apply a weight of "30" to deployments and only "5" to having to take the A.P.F.T. annually. Here's an example of what a simple worksheet might look like:
TRANSITION PRO/CON WORKSHEET TO REMAIN ON ACTIVE DUTY
Category
  Pro 
 Con

     Weight %


Deployments






   X
        30%

Tuition Assistance to

finish bachelor degree

    X
 
        40% 


Saved income to support job search

(at least 3-6 months) following separation


    X


        30%
Continue adding items onto your worksheet and adjusting the weighted value. Don't forget to include items that are pro and con to staying in as well as for transitioning out.
In all, these are only a few points to consider and although they are a bit generic and simple, there is no magic potion to ensure your military transition is successful. It begins with you and requires planning and work on your part to ensure you measure up and are better than your competition in the private sector. There are no handouts or short cuts, nor should there be.
Plan. Plan. Plan. Execute plan.
---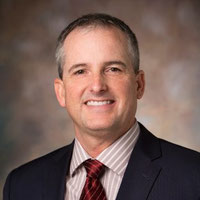 Robert Gowin is a retired Army Master Sergeant that began his career as a Armor Crewmember before becoming a recruiter and career counselor. Robert's experience in the private sector includes business and human resources consulting, project management, corporate operational strategy and integration, and most recently as Vice President of Pharmacy Operations, Analytics, and Compliance for Anthem, Inc.'s pharmacy solutions. He is the author of the book, Master the Transition. 
---