My ongoing account of using various services offered by the Department of Veterans Affairs.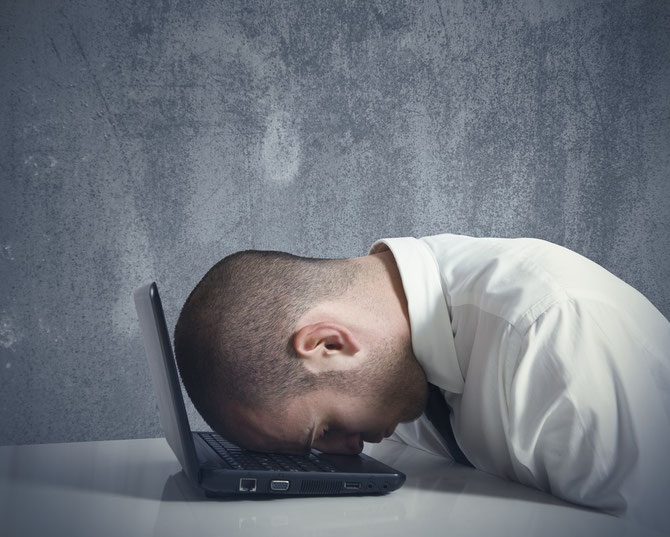 I recently moved back to the San Francisco Bay Area. I had previously lived farther north, and was enrolled in the VA Healthcare system in Santa Rosa (about an hour to an hour and a half north of San Francisco). I wanted to get an appointment to do some regular blood work at the San Francisco VA. This was the process to get the appointment. It was less than pleasant...
*******

Here's an account of the process of making an appointment:
Monday
Called the number on the SF VA website. Got through a phone tree that went to making appointments. It didn't sound like there was a way to make appointments, only to cancel or change them. I figured I'd try to get an operator anyway. But the number just rang. No voicemail. No way to go back to the previous menu. 

I hung up and looked up the department I thought I was looking for in the San Francisco VA website, instead of using the general number it had posted. It was about time to get some routine blood work done, so I called a specific lab on the San Francisco VA's directory that I thought might be the ones that do the testing. This time, after another phone tree, I did get to a voicemail. I left my information and waited for a return call. Didn't get one within 24 hours.
Tuesday
So I called another department. This time, I got a human being on the line. He even said I had the right department. Yay! However, I needed a referral from my primary care doctor. I couldn't just make an appointment. Grrr! He also couldn't just connect me to the department, like any modern phone system should. He gave me another number to call. This one was different from the one I found on the San Francisco VA website. If I had looked for it by department (if I knew which department I was looking for), I would have found the number. He said it was after 4:30 PM though, and that the operators would have gone home by then. 4:30?!?! 
I tried calling anyway. Same problem as before. Went through a phone tree, got to the one about making appointments...and no one picked up. No voicemail, once again. Fuck it. I'll try again tomorrow. The Marine Corps taught me persistence. Just didn't expect to need it to use VA healthcare.
Wednesday
Tried the number I got yesterday. Phone tree, and then, finally someone on the line. They connected me to the department I was looking for (still not sure if I had the right one or not). I got a nice person on the phone. She said she would have to transfer care from Santa Rosa to San Francisco and then I could make my appointment. "But aren't I all ready in the system?" I asked. Yup, but with each VA, I have to be enrolled in it specifically to use the care. Great. So let's get me transferred. But this was taking awhile, and the operator was getting busy with other calls coming in, and it sounded like it was almost time for her lunch. She asked if she could call back. I said I'd rather call back myself, so I got her name and number. (NOTE TO VETERANS: ALWAYS GET THEIR NAME AND NUMBER. You don't want to get lost in the phone maze if you can get a real person on the line).
Called a few hours later. Was now able to make an appointment. Earliest appointment was two weeks away. I would have to see the primary care provider. But before that, I would have to go to orientation. "But I've all ready gone to orientation with the other clinic." No dice. Had to go to their's. Fine, so I'll set aside two hours for this appointment. Then the operator told me there's an appointment for a behavioral specialist and social services specialist that is also part of the orientation. I didn't "have" to go, but I might not have access to those services if I didn't meet with them first. Great -- make that a 3 hour appointment with the VA just to get one check. Did I mention my check would be just so I could get referred to some tests I wanted done? "So can I make the appointment for those lab tests, too?" Negatory. The operator informed me I'd have to wait until I had done the orientation and primary care check. Great. So I'll have to make the appointment in two weeks for who knows how long into the future. Got it. At least I have an appointment (or three), now.
A few hours later, I get a call from the same operator. She asked me if I could bring my DD-214. I asked why they didn't have this on record? The operator said they should have it if I enrolled in the past, but I should bring it anyway. They couldn't just check for me? Nope. Had to bring it or risk finding out I wasn't actually in the system and then lost the appointment. Sure, I'll bring my paperwork that you guys should all ready have. 
Conclusion
All in all, a little over an hour on the phone over the course of three days. Let's see how it goes from here. Will keep you updated.
My lessons learned from this interaction:
Keep all your records. The VA, even if they've received them before, will expect you to confirm all the information they should all ready have.
Keep trying different numbers to reach a human being. Don't be discouraged if you reach the wrong department. Ask to be connected to the right one.
If you talk to a human being who is helpful, get their number and name so you know who to call back to if you get disconnected somewhere along the process.
You can't just make a simple appointment with the VA. It's still worth using because it's generally cheaper or free. Just budget enough time for it. You may have to take time off from work. Expect a long wait for non-urgent appointments, especially at busy VA centers. 
---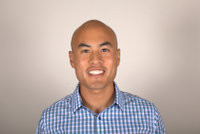 This is an ongoing series of my experiences with the VA. As good as this department's intentions may be, I have found, time and time again, that it can be very hard to work with. Hopefully, this will help you set your expectations and perhaps even learn a thing or two about going through the process. These are my personal experiences -- yours may vary greatly. Let me know if you've got your own stories to pass along that could help others.

---