How did this Air Force officer invent a product and get it into stores across the country, all while still serving?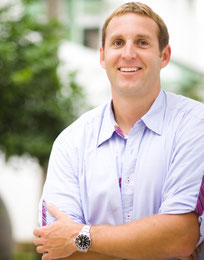 Matt Butler is an active duty Air Force officer who invented the game, Rollors. He dreamed up the idea while on a deployment to Afghanistan. His invention is now in thousands of stores across the country, has been featured as "Best Gear for 2014" by Men's Journal, and has won several product and toy awards. In this interview, we talk about all the struggles he faced, from patenting the idea to getting it on the shelves.
Part 1
Part 2
---
Insights From The Interview
How Matt came up with the idea for his product while on deployment.


When Matt realized THIS idea was the one worth pursuing as a business.

Why Matt recommends you should patent your idea. 

The problems with inventory. Too much vs. too little.

The importance of customer feedback. How to get it, and what changes it lead to in Matt's game.

Why even picking a color for the packaging was a challenge in bringing the product to market. 

Where Matt found help and mentorship when he wasn't sure about what to do.

How to know whose advice to listen to.

How understanding the news cycle helped Matt get media attention for his business.
Resources
---