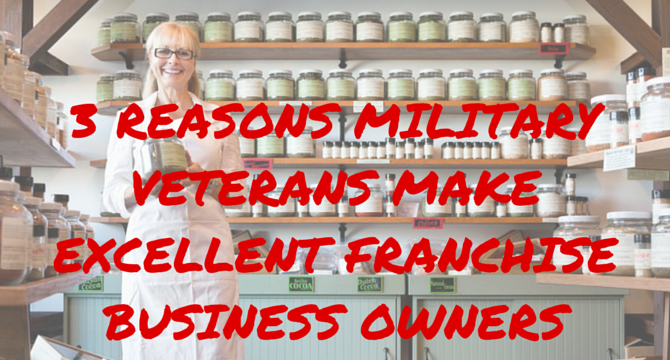 It's estimated that 2.4 million or 9% of all small businesses in the United States are owned by veterans. Andy Mackensen, Navy vet, Standford MBA graduate, and co-founder of HUMAN, a healthy food franchise, shares reasons military vets make great business owners and even better franchise business owners.
Andy's Story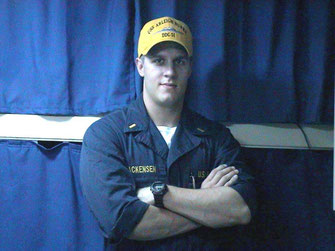 To gain a perspective about why military vets make such great franchisees, let's start by looking at one vet's story, Andy Mackensen's.

Before Co-Founding HUMAN Healthy Markets, Andy Mackensen began his career in the Navy. During a five-year active duty, he served as a Naval Officer, led a Visit Board Search and Seizure team, and commanded a Special Forces fast-boat team to interdict Al Qaeda suspects during the Iraq War.
When asked about leadership in the business world, he says his experience in the Navy gave him the tools necessary to be successful. "I got a ton of leadership and served my country, especially during some of the more trying times that we've recently had. But I wanted to get back to my entrepreneurial roots."

The first natural step for Andy after serving was to apply to the top business schools in the country. He ended up at Stanford Business School to earn his MBA, which he found to be the perfect transition from the Navy back into civilian life.
After his time at Stanford, Andy began looking for industries ripe for innovation. The vending industry in particular caught his attention because of how slow technology had been adopted and how little change had occurred within the industry over the years. A friend introduced Andy to Sean Kelly, who had been running an online nutritional distribution company. The two instantly connected and decided to go into business together with the goal of making healthier food more convenient than junk food.
Why Other Military Vets Make Great Franchisees
It's no surprise that veterans have become business leaders and influencers across a wide variety of industries. According to the Small Business Administration, Veterans are 45 percent more likely to be self-employed than nonveterans. Some of the most well recognized franchises, including 24 Hour Fitness, 7-Eleven and FedEx, were founded by veterans.
In addition, many franchisees within these top franchises are also veterans. Andy says there are 3 major reasons why he believes veterans make excellent franchisees:
#1: The military is a system.
All good franchises are based on systems. They have figured out what works and what does not, and they create a system around those procedures (from operations to marketing). Veterans are very accustomed to working within a system, which makes them good candidates to own a franchise.
#2: Military vets have faced obstacles and plowed through them.
All business owners, whether starting a brand new business or joining an established franchise, will encounter many obstacles on the road to success. A strong sense of will and determination is vital to keep going when things are looking grim. Veterans are used to facing challenges and know what it takes to rise above them.
#3: Veterans know more than most what it means to serve.
Veterans know the true responsibility of serving. Serving your country is transferable to serving your local community. Starting a franchise is a way of serving your community and vets are in a great position to do so.
However, just like any business, Andy warns to complete your due diligence before starting a franchise. Here are some questions he recommends asking of any franchise before making your decision:
Is your local area ripe with opportunity to start a franchise?

What type of sales training, location acquisition, and ongoing support does your potential franchisor plan to offer you?

What are your startup costs and initial franchise fee?

What is the typical return on investment for existing franchisees?

Does the Franchise provide an Item 19, which shows past revenue performance of other Franchisees?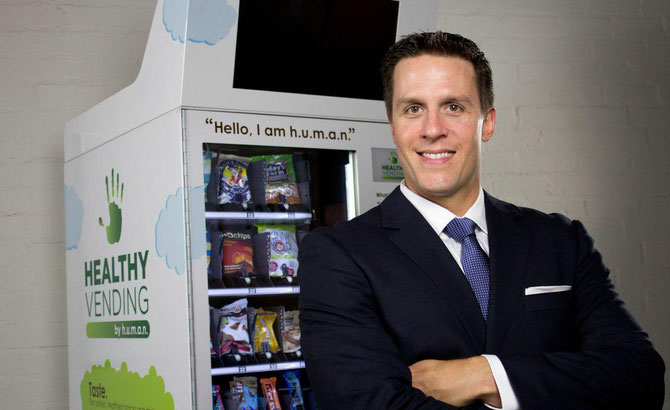 About H.U.M.A.N. (Helping Unite Mankind and Nutrition)
HUMAN's franchise opportunity is a healthy foods distribution platform. HUMAN strengthens health and wellness programs by providing the piece that has been missing, easy access to healthy food and drink options. "Through customized Micro-Markets, snack delivery services and vending machines, HUMAN makes healthy food more convenient than junk food. HUMAN's franchise opportunity is offered to vets at a 10% discount. Visit www.healthyvending.com to learn more.
This is a guest post from a contributor. SuccessVets isn't their promoter and I don't get any compensation for your interest in their work. I'm just really appreciative that they chose to write for my audience!
---