What did this veteran do after getting laid off from her job?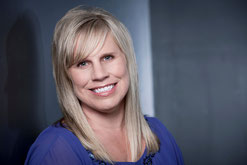 Melissa Washington is a Navy Veteran, small business owner, speaker, author, and LinkedIn workshop trainer who is passionate about connecting with people to engage, educate and inspire others across the nation. Melissa was laid off from her job in 2009, marking the beginning of a nearly two-year journey and career reinvention that allowed her to use her passion for helping others. She wrote, Get Back to Work: Smart & Savvy Real-World Strategies to Make Your Next Career Move, to help people find and get jobs in today's market.
Part 1
Part 2
---
Insights From The Interview
N

etworking online is a good start, but make sure to bring it offline.




Join in person, free, networking events and groups.

The hidden job market

How networking led to a job without needing a resume.

Why most jobs aren't posted...anywhere!

Why you shouldn't turn your head at temp jobs and why the work force it turning toward a contingent basis.

What not to say when you're networking and looking for a job.

Follow up!

Use key word research to boost your resumes.

Why you need a business card, even when you don't have a job.
Resources
---