First Wounded War Veteran Summits Everest
This veteran shows the power of pushing your limits and the inherent strength of the human body and spirit. Hoorah, Marine!
Charlie Linville is a Marine Corps veteran who reached the summit of Mount Everest on May 19, 2016.
He said he was seeking to change the perception disabled veterans have about themselves.
Charlie worked with The Heroes Project, a veterans organization that has taken injured veterans to the top of the tallest peaks on six of the seven continents of the world.
Read more about his journey here, from Idaho Statesmen.
Credit to Idaho Statesmen for the video.
Find out how you lose out on over $500,000 in earnings if you don't negotiate in my new book
---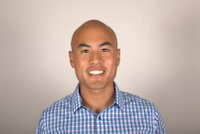 Thanks for reading! I started this site to help veterans and service members with their transitions after the military. To find out more about me, check out the Contact page. Feel free to leave comments, below.
---