How to follow your dreams when everyone else thinks they can't.
Jason Vranes is retired Army Lieutenant Colonel. Since retiring, he's been working on getting his PhD while heading up the sales team for a very interesting business. In this interview, we talk about where he got the confidence to start this venture, how his peers wish they could do what he is doing (and what's holding them back), and many more tips on job searching, building a solid financial base, and adjusting to the transition.
Part 1
Part 2
---
Insights From The Interview
Tips on getting assignments in the military — networking is important there, too.

The importance of planning for your career goals and back-planning assignments.
Relying on the trust of veterans built through shared experience and vision.
Job fair tips — apply ahead of time before you meet that recruiter. Make their job easier.
Get to your top choices early at a conference and make sure they remember you.
How just a few minutes of preparation beats everyone else. 
Why you should start the job search, even though you might want to go and start your own business.
How the path to financial independence starts with discipline.  
The power in professionalism and positive thinking.
The importance of purpose in work, as much as profits.
Taking risks while building skill sets hedges your downside.
How do you get past, "I can't?" Figure out what is driving the, "I can't."
Resources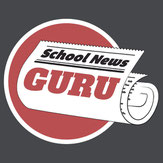 ---