How does this veteran work on a startup from Afghanistan?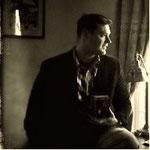 Matt Helbig is a graduate of The American University in Washington DC and a former Army Infantry Officer. He's currently working on Valid8: A Social Network for Startups. Prior to Valid8, Matt worked in sales, marketing and business development for both Startups and at least one Fortune 500 Company. He has also been a fundraising campaign manager at Project Welcome Home Troops; a non-profit dedicated to preventing veteran suicide.

Insights From The Interview
Location preference may limit your ability to work with a recruiter, so be clear on your intentions.
Matt gives his thoughts on the major recruiting companies available to veterans.
Use references to find out the "style" of recruiting companies.
How to work with being a generalist or when your only hard skill is leadership.
Don't forget to highlight collateral duties, especially for federal jobs.
People love numbers.
Connect collateral billets to to the job position to show relevant experience.
Understand the perspective of the person who is interviewing you — they aren't trying to hire you, they're trying to do there job well for their bosses.
The more difficult the job, the more interviews you can expect.
Use the STAR format for answering interview questions.
Keep a toolbox of stories that can be used across several interviews or questions.
Testing your message in sales — have a plan and stick to it.
Getting a defense contracting job using job boards.
Learn quickly to move on.
Don't forget to ask for help.
How Matt uses LinkedIn to hack the job interview process.
Write a personal note when networking on LinkedIn.
Negotiate your salary.
Resources
---