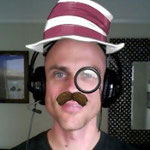 What was the path from corporate to startup for this veteran?
John Davison is a former Navy Officer who has traveled to over 65 countries, learned 3 foreign languages, and raced on an Italian triathlon team. After the military he eventually fell in love with making web software. Today, he is the co-founder of CodeUnion.io where he teaches beginners to become professional software engineers.
Insights From The Interview
If you travel fora  prolonged period of time after the military, look for a city with a low burn rate.
What to do when the economic situation changes your plans.
Pursue your curiosities
Credentials don't always lead to opportunities if the connections aren't there.
Leverage the free time you do have to learn and explore.
Leadership and communication are skills you can leverage in the civilian world.
Look for opportunities everywhere…even craigslist!
Failure on his first product and what he learned from it.
Find an act that you enjoy to find success.
How military folks are suited for software engineering.
The military humbles you and teaches you to learn.
Use the 80/20 rule to decide when to move on.
Start a group to attract others you are interested in talking to.
Help others to help yourself.
You have the opportunity to reassess yourself everyday - learn fast and move!
Networking starts with being professional, courteous, organized, and respecting people's time.
Offer people the ability to learn when they interact with you.
Check out John's awesome company, CodeUnion.io, teaching beginners to become software engineers and connecting successful students with employment opportunities.

John mentioned being inspired from reading, Steve Jobs, by Walter Isaacson.
Resources
---