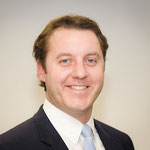 How are veterans helping other veterans?
Mike Ott is a former Navy Nuclear Power officer. After leaving the military in 2011, he transitioned into a career in consulting and is now a Strategy and Operations Consultant at Deloitte. He is also the founder of the Washington DC chapter of VetsInTech. VetsInTech is a non profit organization that supports our current and returning veterans with re-integration services, and by connecting them to the national technology ecosystem. VetsInTech is committed to bringing together a tech-specific network, resources, and programs for our veterans interested in Education, Entrepreneurship, and Employment.
Insights From the Interview
How do you decide to get out? Ask yourself if you have met the goals that you wanted to reach when you first joined.
When employers ask about why you left the military, don't be negative.
Leverage recruiting firms to practice interviewing and to put together your resume.
Companies might be concerned with your lack of a business background.
Sending resumes on their own are less likely to get you hired than using a recruiting firm or networking.
When first starting to network start with family, friends, and then professional colleagues.
Use LinkedIn to figure out secondary and tertiary connections that you can reach.
Start with informational interviews, not requests for employment. They may lead to hiring opportunities down the road.
Learn what it is you don't know.
Asking for mentorship and tactics to approach a mentor for help.
Find companies that are comfortable and used to hiring veterans.
Start the networking process several months prior to your transition.
Get civilian certifications while you're in the military that pertain to your future industry interests.
Network, network, network, network, network.
The onus is on you to develop yourself.
Resources
---