What does it take to make a successful career?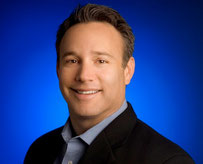 Dan Greene is currently a Director of U.S. sales and operations at Twitter.  He and his teams are responsible for helping Twitter grow its emerging advertising business as the company continues to expand in all major markets across the globe. Prior to joining Twitter, Dan spent 6 years at Google leading a variety of teams in Google's established and emerging advertising businesses. Before joining Google, Dan was the VP of Business Operations for an aviation startup company, and before that the Director of Deal Development and Special Programs for Rubloff Development Group.  Dan spent the first 11 years of his career in the U.S. Navy, serving as a team lead, operations manager, and carrier-based F/A-18 fighter pilot for several different Navy units.
Dan is a graduate of the United States Naval Academy and has an MBA from the University of California Los Angeles.
Insights From the Interview
Consider how your last duty station may impact your career transition.
Things to consider when deciding whether or not to go to business school.
Look for cultural fit -- it might be the most important factor in finding the right place to work. This includes things like who you work for, who you work with, and how you and others are treated.
Bridging the gap between your military career and your civilian career -- your first job will likely be related to what you did in the military while also strongly influencing your future career path, so take a strategic view of where you might want to end up.
Analyzing job opportunities across six variables — function, domain, pay, location, culture and opportunity.
Why culture and opportunity can outweigh anything else.
Networking through alumni association websites and LinkedIn.
Evaluating an industry or position? Seek out veterans in that domain and have informational discussions with them about their careers.
What the military teaches you about leadership that are fundamental and can be leveraged in your civilian career.
Overcoming stereotypes or perceptions of the military.
Nobody is going to hand it to you — go get it!
Resources
---