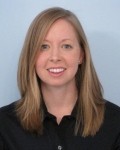 Brittany was a Navy Surface Warfare officer who successfully made her transition out of the military by going to business school. Find out how she made it into the USC's Marshall School of Business and, while there, how she discovered the consulting industry to be a great match for her skills and passions from her time in service. Even if you're not thinking about going to graduate school, Brittany provides some great tips on networking, interviewing, and negotiating. Trust me when I tell you, she is one sharp vet! Her story is an inspiring example of what it takes to find and seize opportunities.
Resources
USC: University of Southern California's Marshall School of Business website.
USC MBV: USC also has a master's of business program for veterans.
SoCal Vets: Link to the LinkedIn Group page.
American Corporate Partners: A free mentoring program that connects veterans to business leaders.
DANTES: Go here to check out the process for reimbursing education entrance exams through the military. "In accordance with the Department of Defense Instruction 1322.25, March 2011, Enclosure 3, the DANTES mission is to support the off-duty voluntary education programs of the Department of Defense (DoD) and conduct special projects and developmental activities in support of education-related DoD functions."
Brittany has graciously offered to connect with anyone through LinkedIn. Let her know you heard her interview on SuccessVets.
---