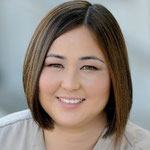 Kyra was a Navy surface warfare officer who served on the USS Russell, USS Lake Erie, and at Special Operations Command, Pacific. She started the head-hunting process but realized that the corporate world was not for her. She then pursued her passions combined with skills she learned in the military, starting her career in stand-up comedy and also finding her way back into the Navy as a reservist. Find out what she learned on her journey after active duty in the podcast!
Resources
Cameron-Brooks: This recruiting firm specializes in working with Junior Military Officers. They also authored PCS to Corporate America: From Military Tactics to Corporate Interviewing Strategy,
an excellent guide on getting out of the military and navigating the transition to the civilian sector.
Bradley-Morris: The largest military job placement firm in the U.S.
Kyra has graciously offered to connect with anyone through LinkedIn. You can also check out her blog detailing her tour in Italy. Let her know you heard her interview on SuccessVets.
---